Welcome!
Liar's Lake is an exotic animal ranch located in Sparta, Missouri. Established in 1981 by Bruce Winship and Cindi Darling, we offer the finest in quality breeding exotics, including Watusi cattle, miniature Mediterranean donkeys, llamas and much more. We also develop and sell real estate in the beautiful Ozarks' mountain country.
We have been raising weird creatures since the 1970's, when alligators and mountain goats roamed our mountaintop home in southern California. In 1980 our daughter was born, and we decided shortly after to move somewhere less populated. After looking at acres upon acres of beautiful farmland all over the country, we were shown a piece of property in southern Missouri that fulfilled all we had dreamed to fulfill; the beautiful acreage and man-made lake that came to be known as Liar's Lake.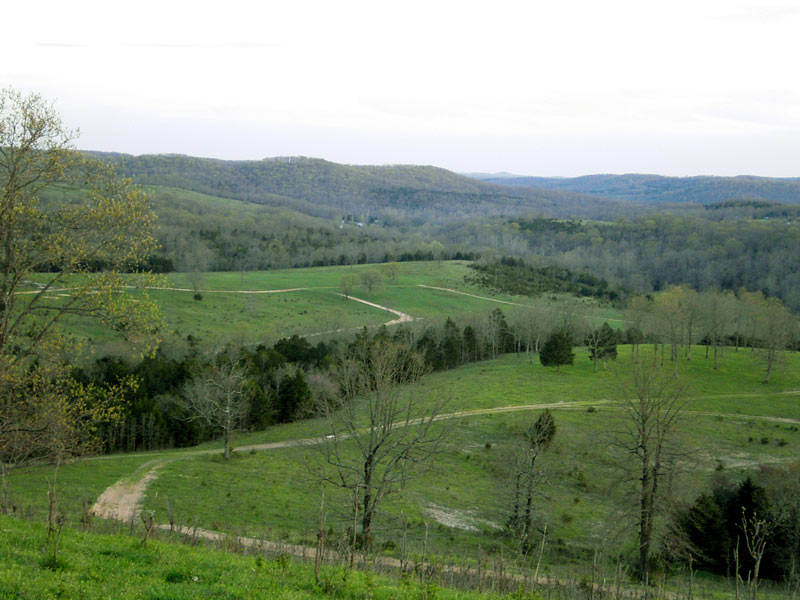 In 1981, after packing up the family and driving across the country to relocate, we immediately began to realize our vision of exotics: purchasing llamas, miniature donkeys, miniature horses, elk, and red deer from private breeders and exotic auctions. Liar's Lake quietly began to grow, not only in size and number, but also in reputation. Today, many breeders and zoos all over the country (and even a few out of the country!) have bloodlines tracing back to our herdsires.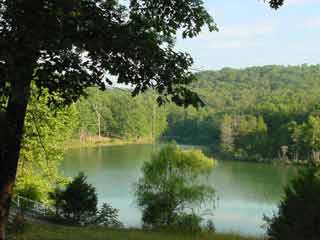 Over the years, we have expanded our acreage to ten times its original size and built four more lakes on the property. Every lake is stocked with Koi carp and catfish, as well as minnows and bluegill. Fountains have erupted in the backyard of the main house, a game room resides lakeside, and everywhere are exotics and beautiful scenery. Truly, we have found our idyllic paradise in Liar's Lake.
Liar's Lake is located at 1226 Liars Lake Road in Sparta, Missouri. Liars Lake Road is just off of Trowbridge Road, east of Sparta on State Highway 14. If you get our your atlas, Sparta is approximately 30 miles southeast of Springfield, 30 miles northeast of Branson, 30 miles west of Ava, and smack dab in the middle of nowhere. Set in the beautiful Ozark Mountain landscape, Liar's Lake is 3000+ acres of rolling hills, rocky slopes, and sparkling lakes. We are not a game preserve nor a wildlife tour, although we do allow local schools and groups to visit the ranch to supplement conventional education. We do not allow hunting or fishing of any kind on our property.
Liarslake.com is our greeting card to the world. Not only do we want to show everyone how proud we are of our exotics, we want to show everyone how proud we are to live at Liar's Lake and to be a part of this exciting life everyday. Surf around liarslake.com and add us to your favorites because we're sure that you'll want to come back again and again! If you're ever going to be in the Sparta, Missouri area, give us a call and come see our beautiful ranch.